I like this recipe because it dosn't have a lot of ingredients. It's a great basic recipe that can be expanded in almost any way. Try using Italian bread crumbs or make it asian with a little soy sauce, or maybe even better with fish sauce. It's endless what can be done.
Try this Crab Stuffed Mushroom Caps recipe, or contribute your own. "Bold" and "Fried" are two of the tags cooks chose for Crab Stuffed Mushroom Caps.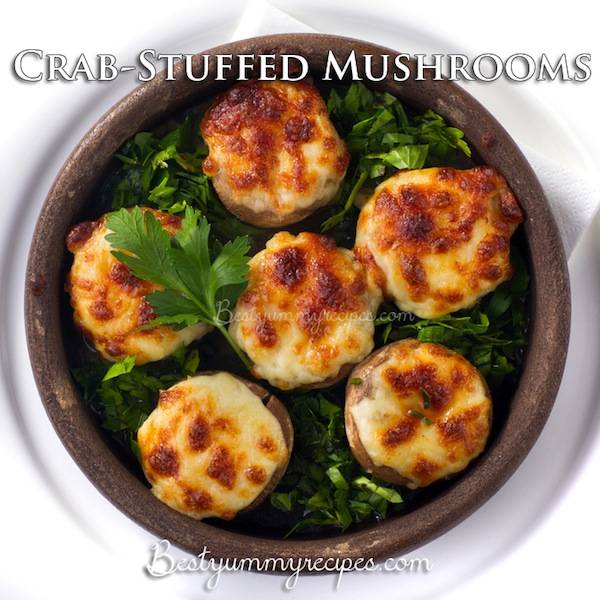 Crab-Stuffed Mushrooms
Ingredients
1/3 cup Mayonnaise
3 tablespoons Italian seasoned dry bread crumbs
2 tablespoons grated Parmesan cheese
1 clove garlic, finely chopped
1 can (6-1/2 oz.) crabmeat or 1 cup frozen crabmeat, thawed
18 medium mushrooms, stems removed
Preparation
1. Preheat oven to 400°.
2. In small bowl, blend Mayonnaise, bread crumbs, cheese and garlic; fold in crabmeat. Evenly spoon mixture into mushroom caps.
3. On baking sheet, arrange mushroom caps. Bake 20 minutes or until heated through and lightly browned.