This Easy Rocky Road Fudge is made in just minutes and is loaded with chocolate, marshmallows and chopped nuts. Once you make this delicious microwave fudge, you'll never use another recipe or method again. This one is a keeper!
Rocky Road Fudge Recipe
Rocky Road Fudge has everything that we all adore in the classic ice cream flavor mixed into a rich chocolate fudge. This is loved by kids and adults and also makes a fantastic Holiday gift. If you like fudge, you may also love our popular Reese's Peanut Butter Cup Fudge, White Chocolate Cherry Fudg, and Candy Cane Oreo Fudge recipes.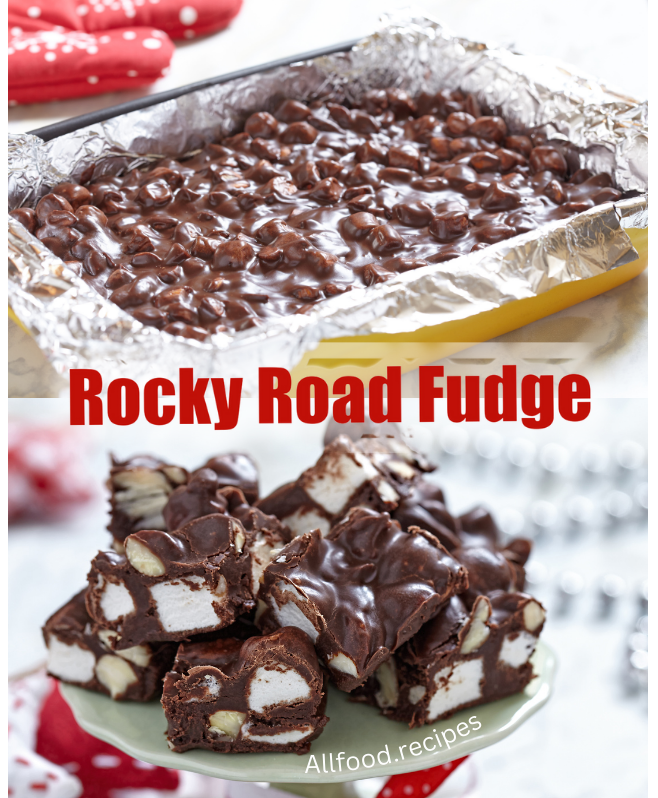 Fudge Recipes
I am so completely hooked on five minute fudge recipes. Unlike traditional old-fashioned fudge recipes, no candy thermometers or other special equipment is required.
You don't even need a stove to make this fudge. Everything melts in the microwave and then sets up in the fridge in just a few hours.
My 5 minute fudge obsession started with this simple Chocolate Pecan Fudge, a recipe I've used as the base for tons of chocolate fudge recipes since, including this one.
Rocky Road Fudge is the latest incarnation of 5 minute fudge I'm sharing this year. Don't miss the others like White Chocolate Pretzel Fudge, bite size pieces of salty-sweet heaven. Creamy Peanut Butter Fudge, Chocolate Covered Oreo Fudge, and Peppermint Marshmallow Fudge are even more recipes you're sure to enjoy.
Easy Rocky Road Fudge
Ingredients you will need
chocolate chips
sweetened condensed milk
vanilla extract
mini marshmallows
chopped nuts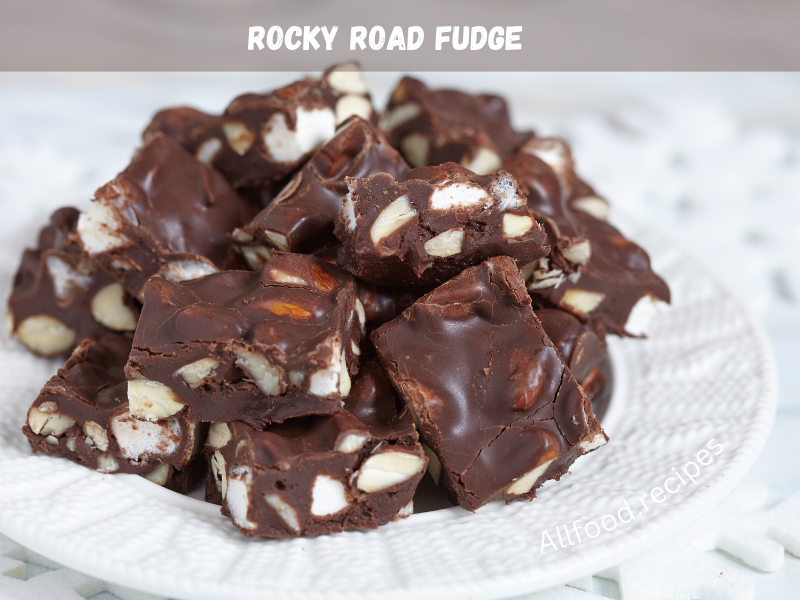 How Do You Make Rocky Road Fudge?
First, you will want to combine the semi-sweet chocolate chips and sweetened condensed milk in a glass bowl and microwave for 1 minute, stir everything together until well combined and smooth.
Add vanilla extract, chopped nuts and miniature marshmallows to the chocolate, then pour the fudge into a pan lined with foil. Chill until firm, slice and enjoy!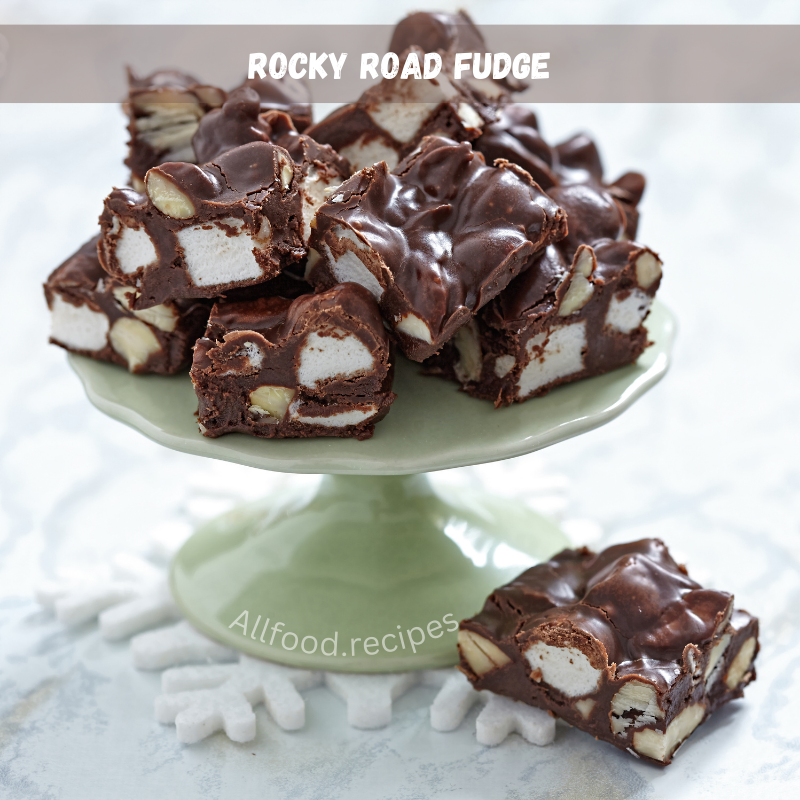 Fudge Recipes
You just can't get any easier than this fudge recipe. There are lots of traditional old-fashioned fudge recipes that require a longer cooking time and include candy thermometers, etc… This recipe avoids all of that! Just a glass bowl, 5-ingredients and a pan is all you need for this delicious fudge.
Rocky Road Fudge starts by combining semi-sweet chocolate chips, sweetened condensed milk and butter in a glass bowl. After microwaving for 90 seconds, stir everything together until well combined and smooth.
A&Q
What is Rocky Road Fudge made of? This Rocky Road Fudge is a delicious mixture of chocolate chips, sweetened condensed milk, marshmallows and walnuts. It is easy to make and perfect to bring to all of your holiday parties!