A fun, simple and totally delicious cotton candy milkshake shot that everyone will love!
Cotton Candy Milkshake Shots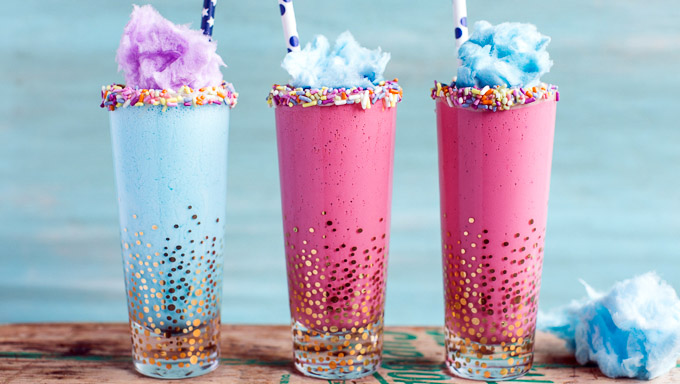 Ingredients
2 pints vanilla ice cream OR cotton candy ice cream

1 1/2 cups cotton candy (any color)

1/2 cup cold milk, plus more if needed

1 teaspoon vanilla extract

1/4-1/2 cup vodka (optional)

Cotton candy, for garnish

Melted white chocolate (optional)

Sprinkles (optional)
Directions
To rim the glass with sprinkles, dip each shot glass into melted white chocolate and then roll in sprinkles. Place in the freezer.
In a blender, combine the ice cream, cotton candy, milk, vanilla and vodka (if using). Blend until smooth. Divide the milkshake among 6 shot glasses. Top each with cotton candy and drink immediately.
Recipe Image credit: Tablespoon.com