Pizza burger pie may very well be the best comfort food recipe you will ever make. A deep dish pizza bread crust holds this ground beef pizza together. It's warm and cheesy and packed with Italian flavor.
I feel like when I stumble across a recipe that is one of the best things I have ever made, according to my sons, then I MUST share it! Isn't that what this site is all about?
This pizza burger pie was hard for me to photograph, and I admit the pictures didn't turn out the best. But the taste! A HUGE home run for MOM! My family LOVED it!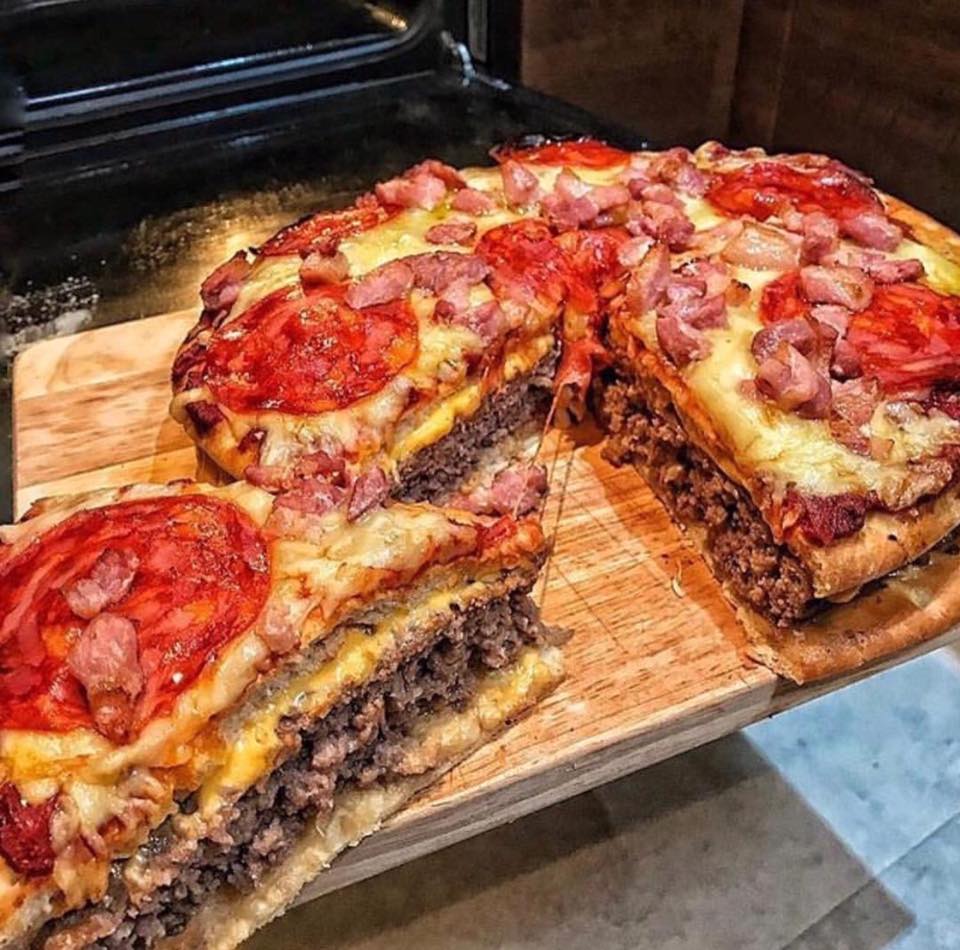 Ingredients
Dough:
2

cans of pizza dough or your favorite pizza dough recipe

you will need two dough rolls.

1/2

cup

tomato sauce for pizza
For the stuffing
1

pound

ground beef

1

teaspoon

table salt

1/4

teaspoon

black pepper

1

tablespoon

chopped onion

1/2

teaspoon

dry Italian seasoning

3/4

cup

tomato paste

4

oz

sliced canned mushrooms

optional
Toppings:
2

cup

mozzarella cheese

1

cup

cheddar cheese

1

sliced tomato

pepperoni to taste

1/2

cooked chopped ham or bacon
Instructions
Heat oven to 375°F

Prepare stuffing and set aside. Make a large hamburger patty (9 inches in diameter and 1 inch high).

Cook the giant patty in a skillet until cooked but juicy but not dry.

Spread one of the pizza cups in a greased 9- or 10-inch pie pan to make a crust. Place the hamburger on the crust, top with the cheddar cheese.

Roll out the second pizza crust and place it on top of the hamburger.

Top with pizza tomato sauce, mozzarella and pepperoni.

Bake for 30 to 35 minutes, or until lightly browned. Sprinkle with bacon. Serve immediately.