These homemade Cinnamon Sugar Donuts are fried fresh then rolled in gobs of cinnamon sugar! They are so delicious and practically melt in your mouth!
Can we all just agree that donut cravings are real, and they're not just for pregnant women? Because y'all… I was hit with some MAJOR donut cravings last week. It doesn't help that there this amazing donut shop that I literally drive right past at least once a week… BUT, I'm trying not to gain a million pounds and spend money there every week. But those cravings man, I couldn't help myself!
So instead of stopping in the shop, yet again, I came up with a recipe for quite possibly my favorite type of donut of all time. Donut holes! So cute and pop-able, they're the donut you can eat in one bite!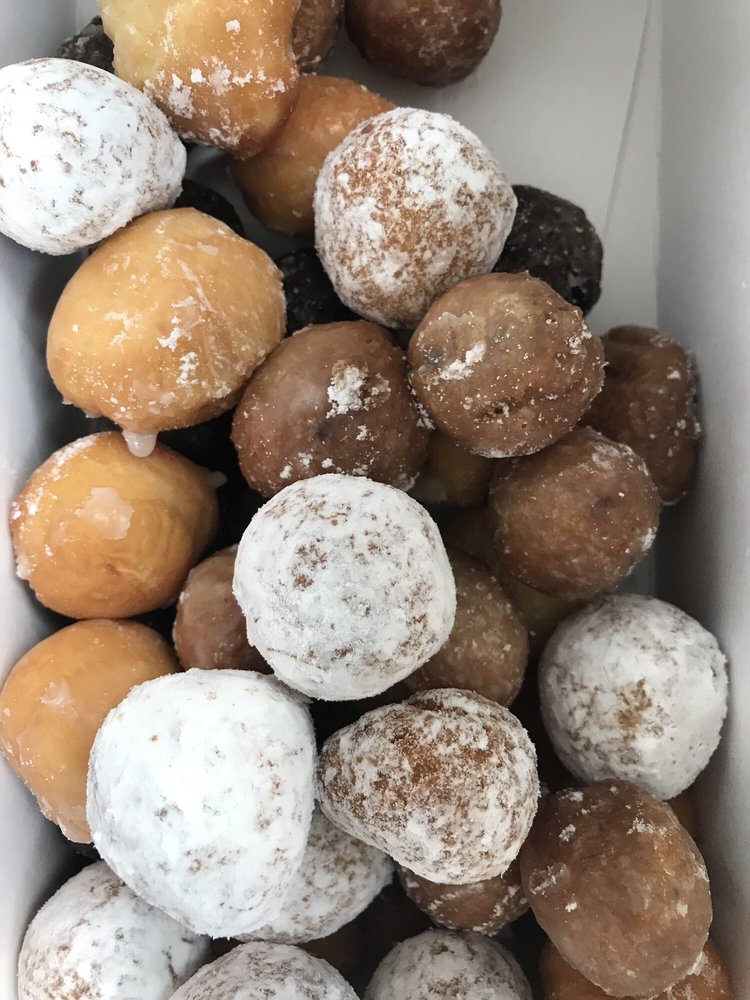 DO YOU HAVE TO FRY DONUT HOLES
Not necessarily! For that classic donut taste and texture, with the crispy outside and fluffy inside, you do have to fry them. But I've taken the dough for these chai vanilla donut and baked little bits in mini muffin tins and gotten delicious baked donut holes that way. So it's really up to you and what texture you'd like.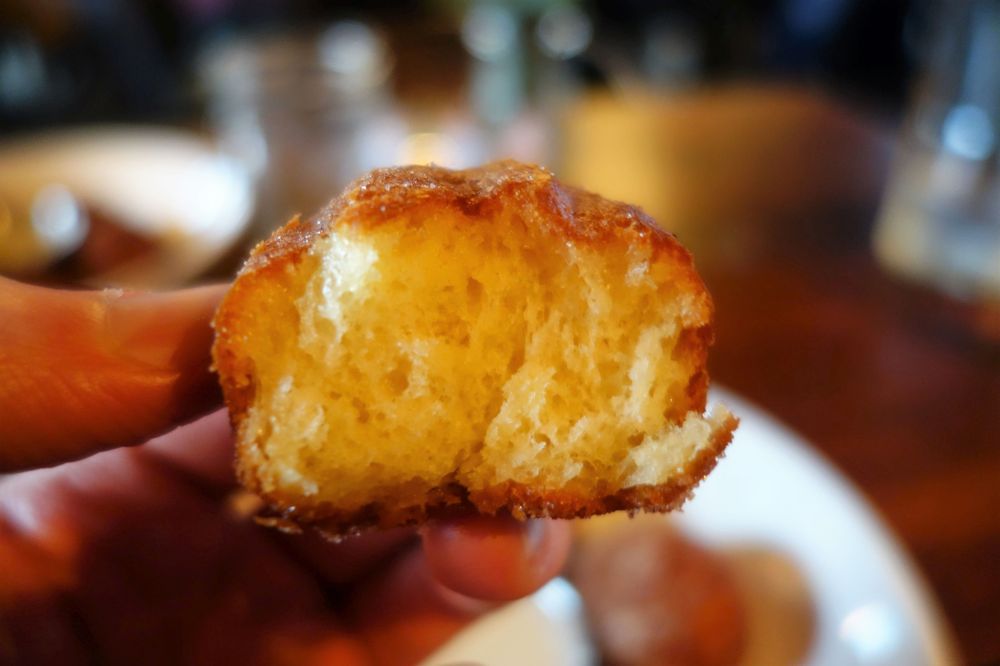 ARE THESE CAKE OR YEAST DONUTS AND WHAT'S THE DIFFERENCE
These donut holes would be classified under the "cake" variety. When it comes to donuts, and donut holes, there are two main types; cake donuts and yeast (or raised) donuts. Cake donuts are made using a sweetened dough that uses baking powder to rise. Yeast or raised donuts are made using a dough that uses yeast (I know you're shocked right?), and involves a rising time. A classic glazed donut from Krispy Kreme or Dunkin Donuts would be a good example of a yeast donut. Personally I LOVE the flavor of a great yeast donut, but they take time to make, and working with yeast can be finicky. For a fool-proof donut, go with the cake variety.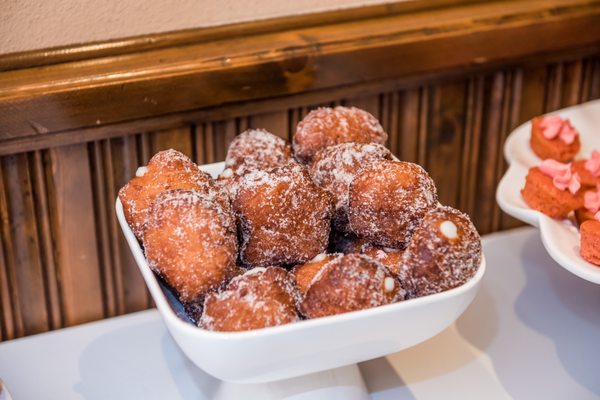 Yield: 18 donut holes
PREP TIME:15 MINUTES
COOK TIME:15 MINUTES
TOTAL TIME:30 MINUTES
INGREDIENTS:
1 1/2 cup all purpose flour
1/2 teaspoon salt
1/2 teaspoon nutmeg
1/2 teaspoon cinnamon
2 teaspoons baking powder
1 egg
1/2 cup sugar
1 tablespoon melted butter
1/2 cup milk
Cinnamon and sugar
Oil
DIRECTIONS:
Whisk together the flour, salt, nutmeg, cinnamon, and baking powder in a medium-sized bowl. Set aside. Whisk together the egg, sugar, butter, and milk in a large-sized bowl. Add the dry ingredients to the wet ingredients and combine thoroughly. The batter will be sticky, so either use a spoon or a pastry bag to extrude the dough for frying.
Pour two inches of oil into a heavy medium saucepan. When the oil is hot, extrude a ball of dough approximately an inch in diameter into the oil. Fry the donuts until they are golden brown, then remove them and place them on a paper towel. If the oil is too hot, the donuts will brown before they are cooked through, so it is a good idea to sample a couple as you go along and adjust the heat accordingly. While the donuts are still hot, drop them into a bowl with half a cup of sugar and a few sprinklings of cinnamon. Move the donuts around until they are well-coated.