My Easy Pot Candied Nuts make a great homemade Christmas gift. They're also easy to make and taste absolutely amazing! This will become your new favorite holiday recipe! I love to cook savory dishes in my slow cooker like Crock Pot Pork Chops, but if you haven't tried Crock Pot Candied Nuts, you must!
Candied Nuts (Slow Cooker or Oven) –
Cinnamon Sugar Nuts
You'll be surprised how easy these cinnamon sugar nuts are to make. All nuts are perfectly roasted and sweetened. Your house will have the most beautiful aroma! We love making year round, but always make a big batch for the holidays and pack in jars as gifts.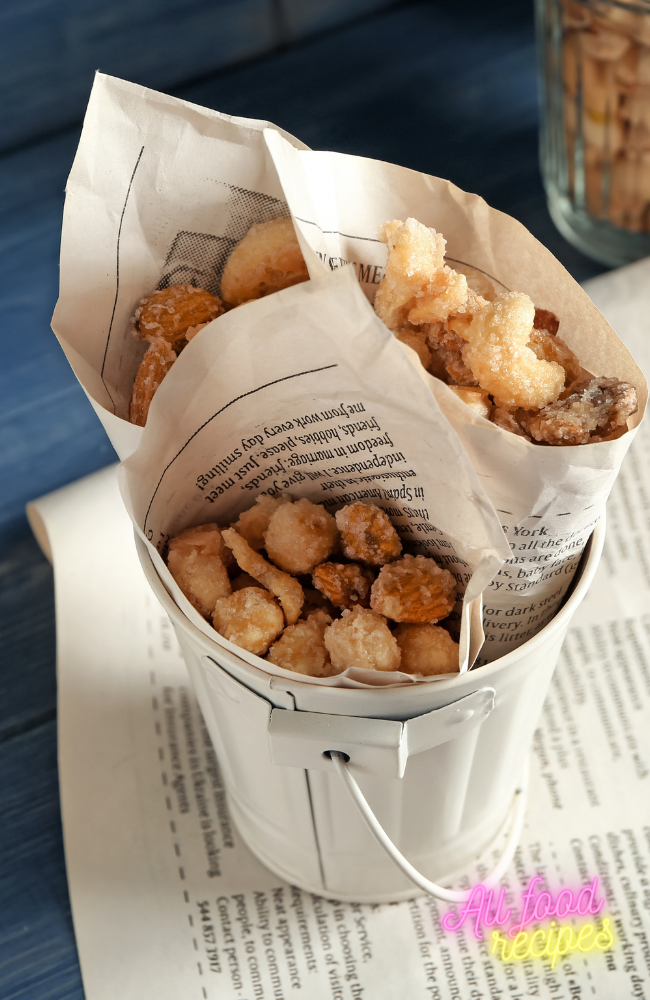 Why you'll love this Crockpot Candied Nuts Recipe:
Hands off: Other than the occasional stir, these spiced nuts are pretty hands off and you don't need to worry about them burning, unlike if you cooked them in the oven.
Make ahead: These candied nuts have a great shelf life, so they are ideal for giving as gifts!
Delicious! We could not stop eating these! They are a wonderful mix of salty and sweet and the aromas from the spices are so perfectly festive!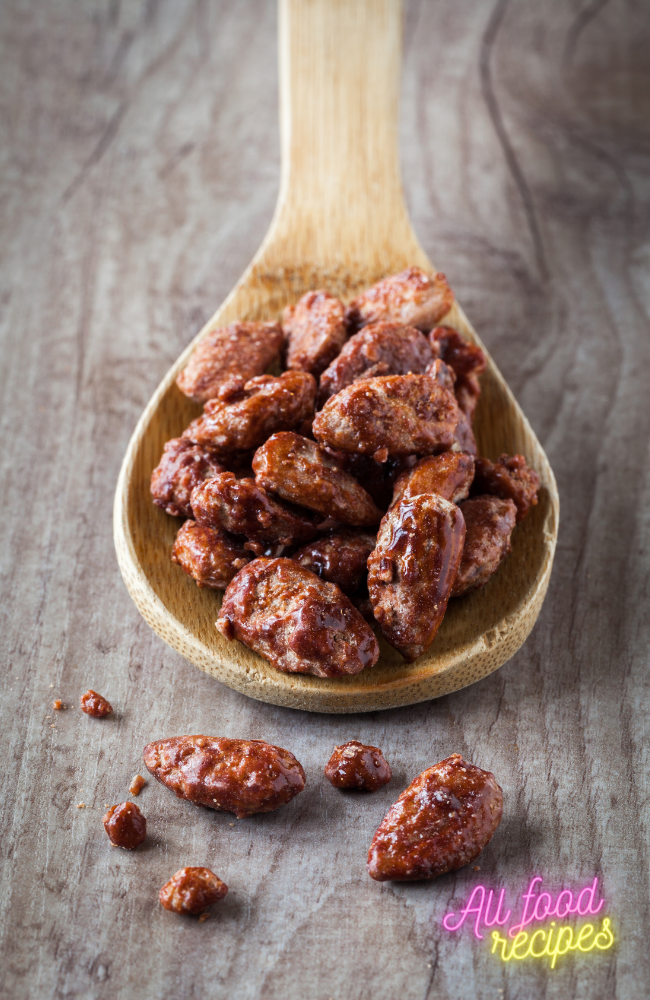 Key Ingredients You'll Need
Nuts: You will need a blend of pecans, almonds, and cashews or your favorite kind
Sugar: You will need granulated sugar for this recipe as well as brown sugar for a richer flavor.
Cinnamon: This will add additional flavor and adding salt will bring out the flavors for an even stronger flavor.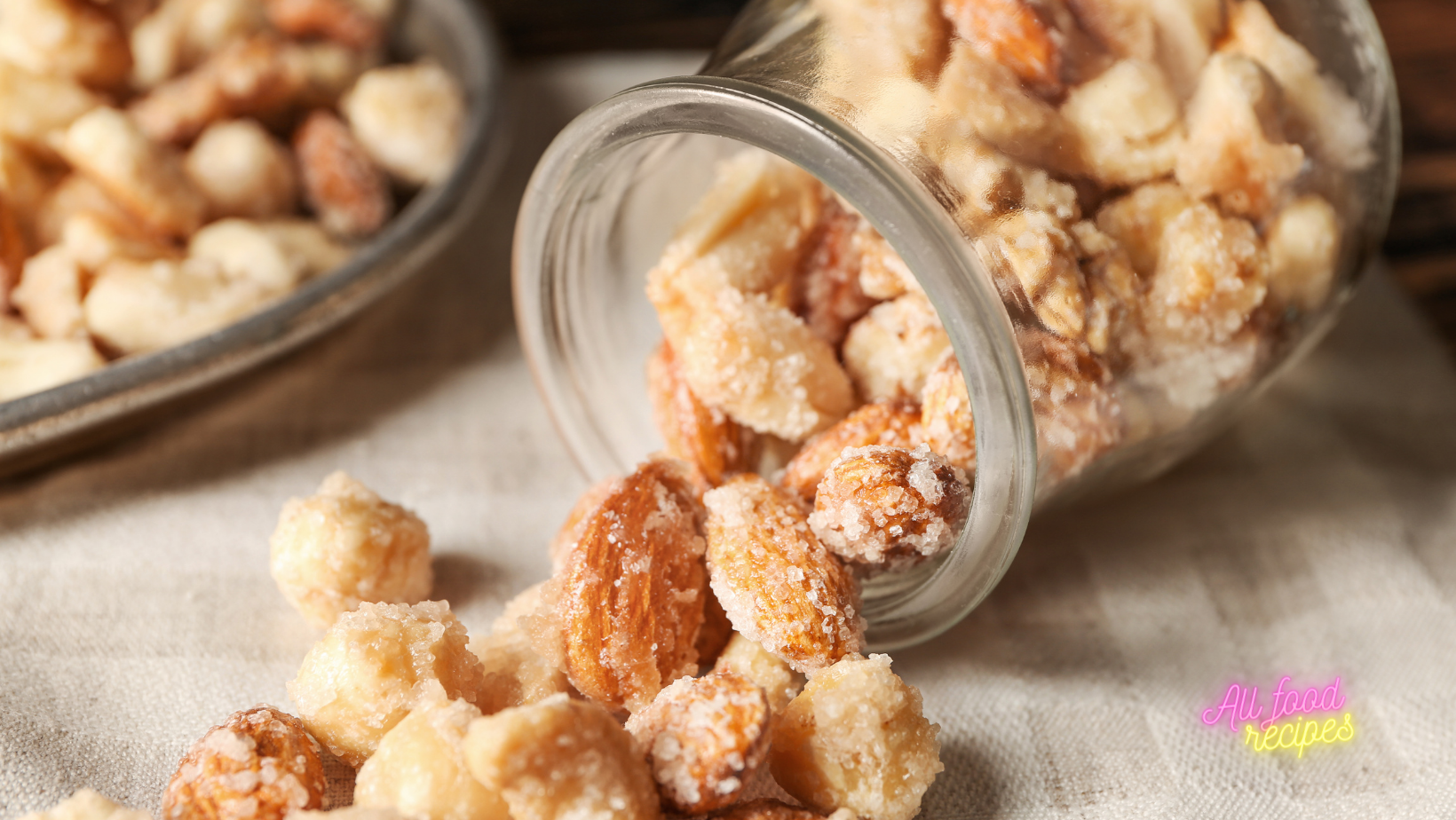 How To Make Candied Nuts
Step 1. Place the nuts into a large bowl. Add the egg whites and vanilla into a medium bowl and whisk to combine until frothy. Add the egg mixture into the nuts and toss to combine until coated. Put the sugars, salt, and cinnamon into a small bowl and combine before adding to the nuts and tossing to coat again.
Step 2. Lightly coat slow cooker with nonstick spray. Add the prepared nuts, cover and cook on low for 3 hours. Stir the mixture periodically while cooking. Once the nuts are cooked, you can place them on a baking sheet lined with parchment paper. Let them cook and serve on a tray, then transfer to an airtight container and store or enjoy right away!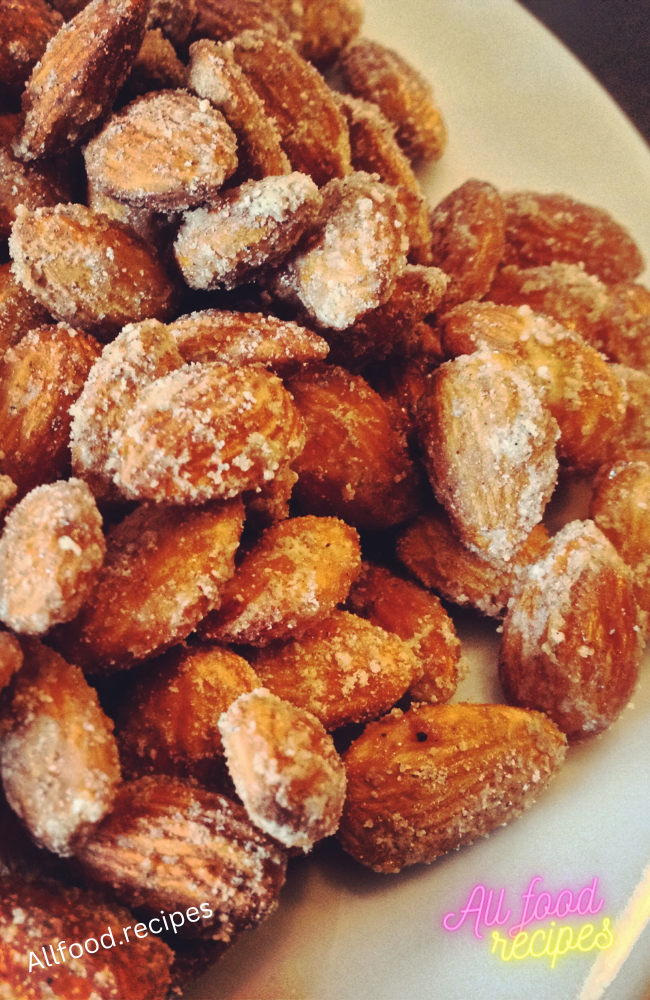 Baking Method:
Pour nuts onto a parchment-lined baking sheet in a single layer.
Bake at 325°F for about 35 minutes, stirring every 10 minutes or so.
Remove pan from oven and let cool completely.
Candied Nuts (Slow Cooker or Oven)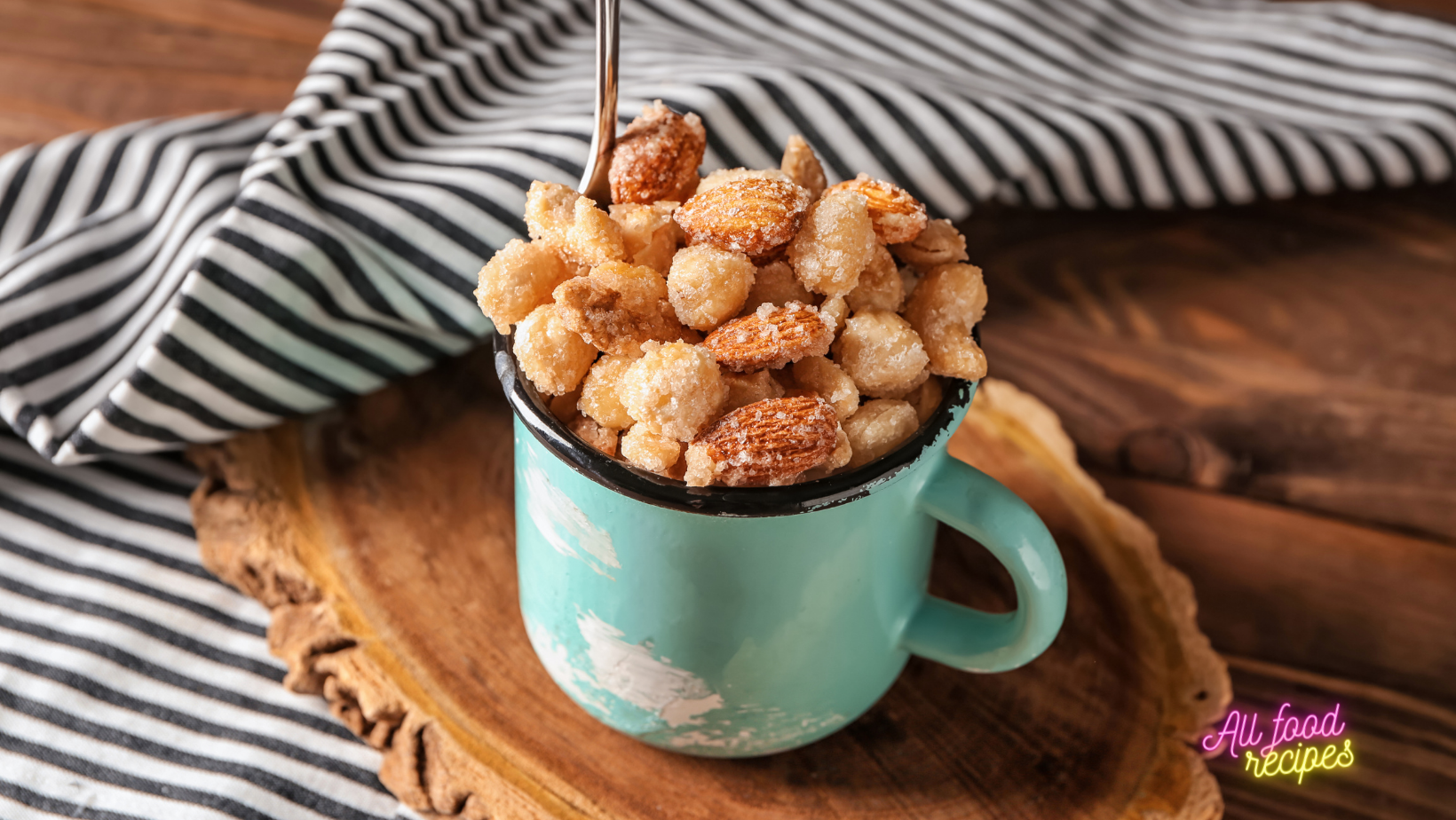 Tips & Tricks For The Best Candied Nuts:
In addition to using cinnamon, I also like to add some pumpkin pie spice.
To make this recipe sweeter and spicier, I like to add a little paprika.
I like to use a variety of nuts in this recipe, just make sure you have enough to equal 12 cups.
Put them in small jars or clear bags and tie a bow for a small care package or stocking stuffer!
If you're a fan of sausage boards, this is a great addition.
How long do they keep?
Once the Crockpot candied nuts have cooled completely, store them in an airtight container at room temperature. Keep them out of direct sunlight and they will keep well for up to 3 weeks.
Can you freeze them?
To extend the shelf life of the spiced nuts, you can freeze them for up to 2 months. They can be enjoyed right from the freezer too, no need to defrost them, and they are super yummy like this!
How do you serve them?
I love to set out a few bowls of these for snacking when we are enjoying some drinks, but they are also great to add to salads, baked goods and desserts.
Homemade food gift
These slow cooker candied nuts make for a great food gift to give to friends and family during the holidays, and this recipe makes about 4 cups. Once cooled, place them in a nice glass jar with a gift tag and some ribbon for an easy and delicious present!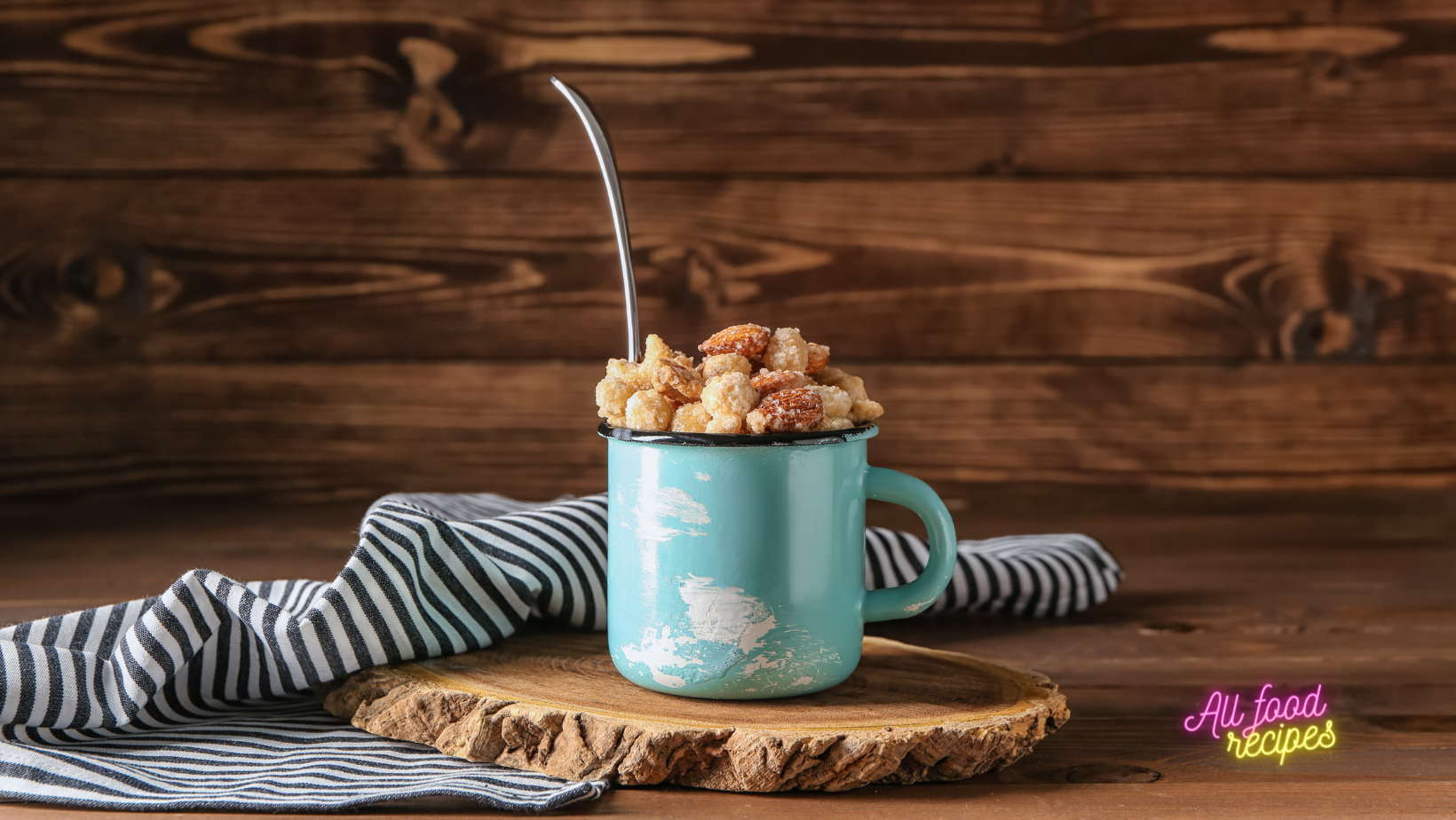 Variations
Feel free to use any type of nuts to your preference, such as peanuts, walnuts, macadamia nuts, etc.
Pieces of Pretzels, Pumpkin seeds would be a great addition as well.
You can also add in more spices and play around with the flavor. A dash of nutmeg, pumpkin pie spice or even a dash of cayenne pepper would be delicious!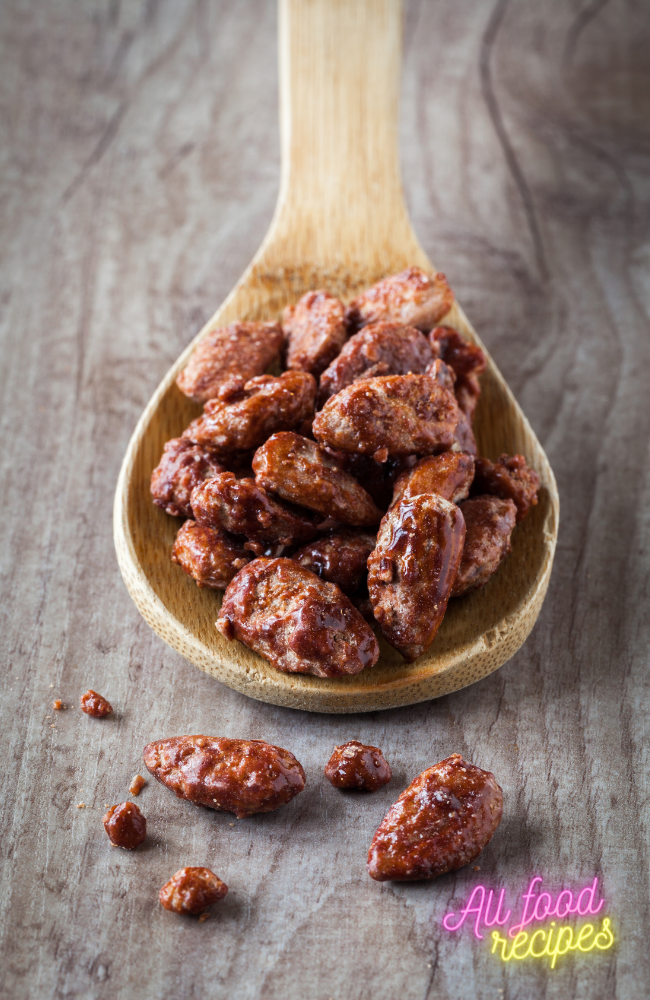 Ingredients
12

cups

mixed nuts unsalted pecans

almonds, cashews

4

egg whites

2

tsp

vanilla extract

2

cups

sugar

1

cup

brown sugar

2

tsp

salt

2

Tbsp

cinnamon
Instructions
In a large bowl add your nuts.

In a medium bowl whisk together the egg whites and vanilla extract until just frothy.

Toss the egg whites into the nuts until all coated.

Next mix together both sugars, salt, and cinnamon.

Toss until all is mixed and coated.
Slow Cooker Method
Lightly spray your slow cooker with non-stick spray.

Add in your nuts.

Cover and cook on low for 3 hours stirring frequently.

Once done cooking spread the nuts onto a parchment paper-lined tray or baking sheet and let cool and set.
Baking Method
Pour nuts onto a parchment-lined baking sheet in a single layer.

Bake at 325°F for about 35 minutes, stirring every 10 minutes or so.

Remove pan from oven and let cool completely.

Once cool store in an airtight container for up to a week.