Banoffee Pie in Glass
Patricia has made ??this recipe, originally not take coffee, but I've made a modification. If we want to read it in Spanish visit
Recipe and Image by Patricia
For more recipes visit:Cosasdemicocina.blogspot.com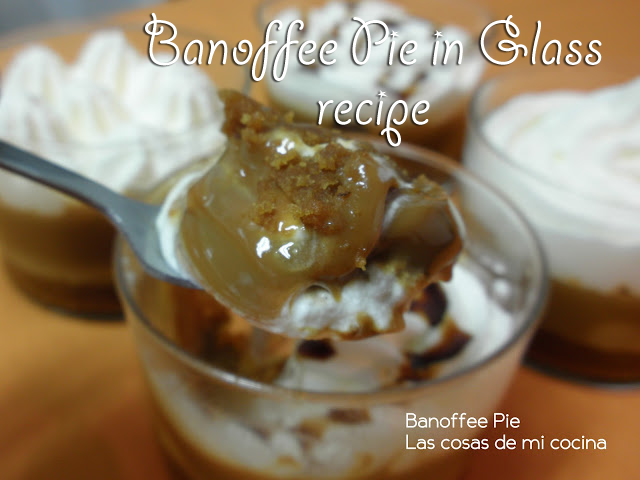 INGREDIENTS
20 Oreo cookies
1/4 cup butter, melted
1 can sweetened condensed milk
2 ripe bananas, sliced
Juice of 1 lemon
2 cups 35-percent cream
1/4 cup icing sugar
2 tablespoons strong coffee
DIRECTIONS
Chuck Hughes' Banoffee Pie is a fun and highly addictive dessert featuring layers of chocolate, banana and toffee.
Preheat the oven to 350 degrees F.
In a food processor, add the cookies and process until it becomes a crumb-like mixture. Add the butter and process again. Set aside.
Prepare the caramel or Dulce de Leche here recipe
(You can buy ready-made ??in walmar at the Latin food)
In a bowl, mix the bananas with lemon juice. Set aside.
Whip the cream with icing sugar and coffee in another bowl until soft peaks form.
For Serving: In glass put a layer of the cookie mixture, then the slices of bananas, cover with the baked condensed milk (now toffee) and repeat the layers. Garnish with a dollop of cream.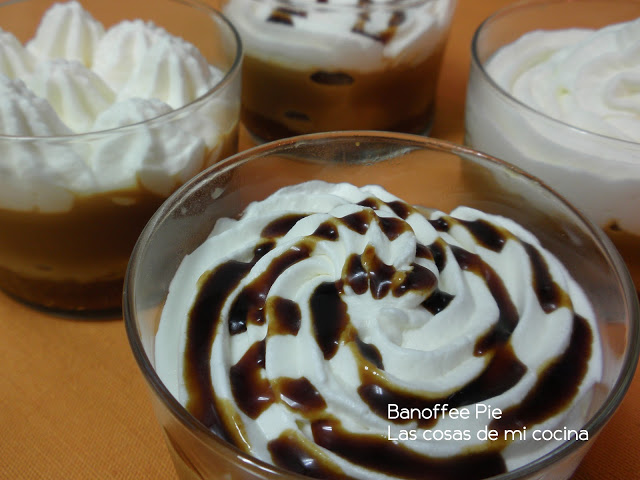 Recipe and Image by Patricia
For more recipes visit:Cosasdemicocina.blogspot.com