In case you did not know, I am a huge fan of bacon.
Plain bacon, bacon with eggs, bacon in kale salad, bacon on burgers, bacon bacon on … Basically, I love bacon any and every way it can be served.
So naturally, when i saw a recipe for a bacon wrapped meat log on wishesndishes.com, I Knew I Had to try it. I Decided to make mine a meatloaf
-I made some changes to the original recipe, first I found that 4 eggs was too eggs to the mixture (do not need extra fat)
I use 2 eggs.
-The mixture of bread and milk resulted exes , so I use a 1/2 cup milk with 4 slices White Sandwich Bread (I use fat-free milk, continue down the calories)
-I add 2 cloves minced garlic, this will a taste great!
-Also slather on meat "Honey Hickory Smoke Barbecue Sauce"
-Cook 1 hour covered with foil, then remove the foil and cook 20 minutes more.
Anyway, here is my version of this recipe.
Bacon Wrapped BBQ Meatloaf
I made a couple slight modifications from Wishesndishes
Prep time: 15 mins Total time: 1 hour 15 mins
Serves: 8 servings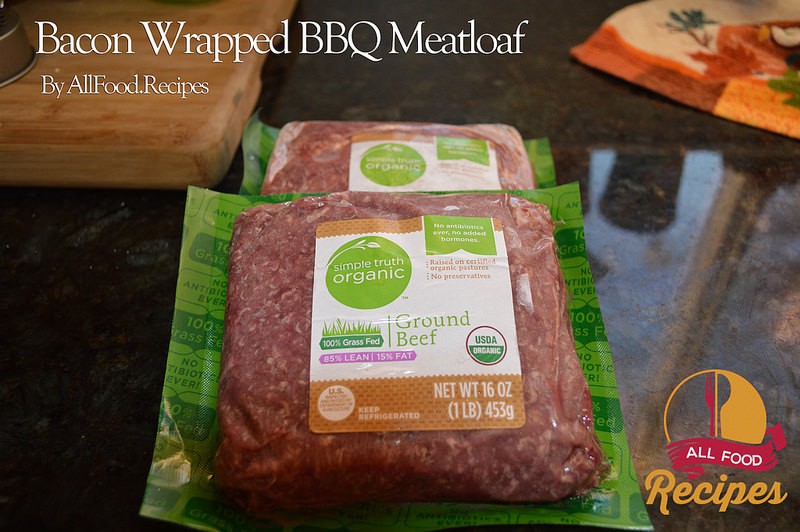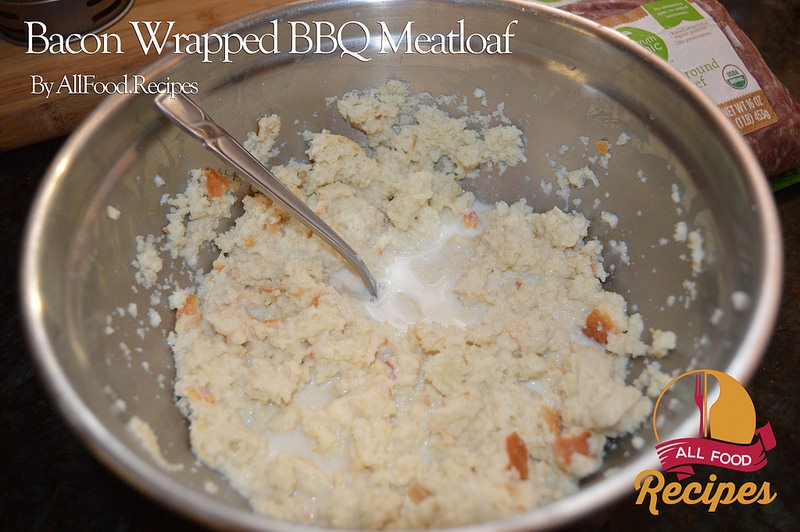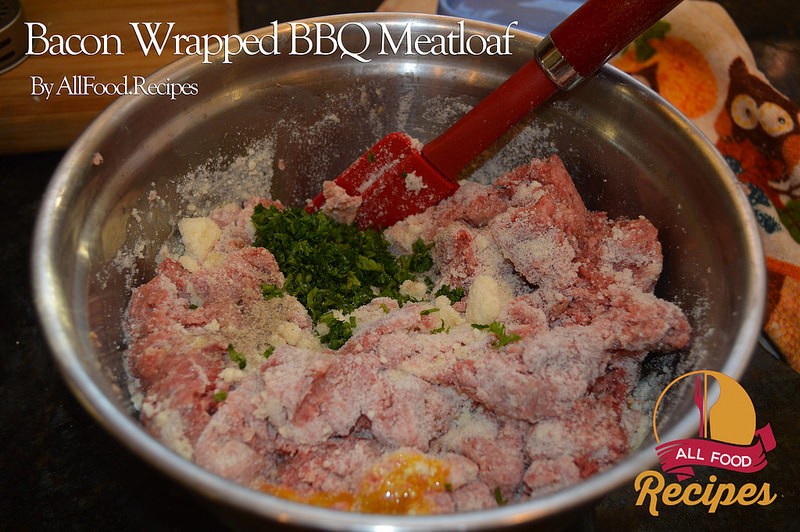 1/2 cup Whole Milk
4 slices White Sandwich Bread
2 pounds Ground Beef
1 cup (heaping) shredded Parmesan Cheese
¼ teaspoon Seasoned Salt
¾ teaspoons Salt
2 cloves minced garlic
Black Pepper
⅓ cup Minced Flat-leaf Parsley
2 whole Eggs, Beaten
10 slices Thin/regular Bacon
Sauce:
Honey Hickory Smoke Barbecue Sauce.
Instructions
Preheat oven to 350 degrees.
Pour milk over the bread slices in a bowl. Allow it to soak in for several minutes.
Place the ground beef, milk-soaked bread, garlic, Parmesan, seasoned salt, salt, black pepper, and parsley in a large mixing bowl.
Pour in beaten eggs.
Mix the ingredients until well combined.
Form the mixture into a loaf shape on a broiler pan, which will allow the fat to drain. (Line the bottom of the pan with foil to avoid a big mess!)
Lay bacon slices over the top, tucking them underneath the meatloaf.
Spread with a spoon or brush the Honey Hickory Smoke Barbecue Sauce.
And cover with foil. Cook 1 hour covered with foil, then remove the foil and cook 20 minutes more.
Brush again with Honey Hickory Smoke Barbecue Sauce.
Slice and serve